Here comes another moneymaking opportunity that lets bloggers earn big money in a jiffy. It is one opportunity that you would not want to take your eyes off. It is none other than WidgetBucks! At WidgetBucks, rest assured, your blog monetizing experience will never be the same again.

There are two ways to earn income with WidgetBucks. One way of doing so is when people click on WidgetBucks ad widgets displayed on your blog or site. You will get paid on pay-per-click and cost per thousand impressions basis. The other way is when you refer people to WidgetBucks itself. It is that simple!

The earnings that you can obtain from using it are dependable on a blog's content and traffic. The more crisp the content and the more traffic coming in, the more you will earn! The earnings for the month will be given by checks on the first day of the next month. This payout shall be carried out once you have obtained at least US$50.

Earning Through Pay-Per-Click & Cost Per Thousand Impressions
With WidgetBucks, you can be guaranteed to achieve excellent monetary gains so easily. WidgetBucks makes use of MerchSense, which carries out assessments on your blog content and the demographics of your visitors, and will thereafter determine the suitable ad widgets that should rightfully be displayed on your blog.

In this way, you can be confident that you can reach out to your visitors through these ad widgets. The earnings that you will get are determined by both the clicks on the ads and the impressions gained based on the visitors coming in to your site.

Income Evaluation
The evaluation will be carried out daily, meaning that if your blog content changes the following day, you can expect another ad widget that fits the new content of your blog. The impression and click counts are being done on hourly basis, and reporting of income is carried out within 3 days from the time the ad widget is displayed.

Earning Through Referrals
Besides earning through PPC, WidgetBucks can let you earn big bucks through referrals. In this referral program, what you need to do is refer WidgetBucks to people, and based on the commissions gained by the people you refer it to, you will attain up to 10% referral fee and that same fee amount will be credited to you for the entire year. The fees, alongside the commission payout, will be given to you every month.

Freedom Of Choice
The best part is that you are given the freedom of choice on how you want to place the ad widgets. It is compatible with any blog template format, such as Blogger, TypePad and Wordpress, and to top it off, you can even place the ad widgets together with other ad systems.

All Are Welcome
In addition to that, you can also place more than one ad widget, which can help you achieve monetary success in a much shorter period of time. These ad widgets do not take into consideration whether your blog or site is US or non-US based. Any site has the right to place them!

Preview Of Widget Bucks

The Easy 1-2-3 Sign Up
So are you ready to earn big money with a snap of your fingers? Then simply follow these three steps in getting started with WidgetBucks:

1. Sign up now.
2. Build up your widgets using its simple publishing system.
3. Paste the code into your site page.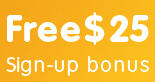 Wait, there's more! Signing up is not only free of charge, but also, you will receive a bonus worth US$25 even before your visitors and referrers come knocking on your door! You are actually halfway towards receiving your first payout of minimum US$50. Enticing isn't it? Visit the website now for more details. All the big bucks that WidgetBucks has to offer are waiting for you to grab them.



So hurry and sign up with WidgetBucks today!