Need to find a room for rent? Ever wished that renting a room could be as easy as ABC? Then let RoomsDB make your wish come true!

RoomsDB is a site that lets you search for rooms to rent, and it is free of charge and user-friendly for all. Imagine how easy renting a room can be!

With RoomsDB, you can source for the best available rooms and accommodations at really attractive prices

Best of all, there are no agent fees to account for. The buyer will only need to liaise directly with the seller for settlement of the room rental. In other words, the payment is made straightforwardly to the landlord.

RoomsDB had made its appearance in the Straits Times. Check out the Straits Times article, (In PDF Format) which also featured the founder of RoomsDB.net himself!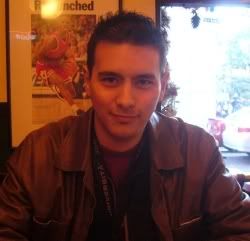 Mr. Sebastian, Developer Of RoomsDB.net



No third parties required and no extra commission incurred! Room renting has never been this cost-effective.

In addition to that, you are not obligated to sign up with RoomsDB. If you intend to post an ad, all you have to do is send in a valid email address and your job is done! How convenient!

RoomsDB.net has also recently input new features like Google Maps Mashup and RSS feeds, as well as automatic cost comparison and information on the nearest MRT stations.

These are the types of houses and rooms that you can expect from their long database, which are indisputably of highest quality. And the best part is that you can be a proud renter of these houses and rooms at such reasonable prices!

Maps showing the locations of the houses and rooms, as well as the locations of the nearest MRT stations, can also be found on the site itself for easy navigation. How can anyone resist such eye-catching offers?

RoomsDB is definitely the site that you can depend on to turn your dreams of living in paradise into a reality. Best of all, it can all happen just with a simple click!

The thumbnails displayed below represent a preview of what RoomsDB has to offer to its valuable customers.





Click On The Thumbnails For Larger View

| | |
| --- | --- |
| Map1 | Map2 |
| | |
| --- | --- |
| Excellent Bedroom | Beautiful House |


Currently, RoomsDB is holding a special campaign for all Singapore bloggers. You may stand a chance to win big money by taking part in this promotion campaign!

All you need to do is write a review on RoomsDB, and ensure that you follow the requirements given, and you will get paid for doing it. They have a total of SGD1, 500 to give away, so do not wait any longer, because the closing date is 15th September.

To all of you who have been craving for affordable rooms to rent, RoomsDB is the place to be. Come and rent a room in Singapore right now!

Visit their official website now and you will see yourself enjoying the comfort of your rented room in no time!




Another Quality Sponsored Review By The NAFASG©™ Team.

All Rights Reserved